Talkaphone announces a cutting edge and fully integrated access control system with head-end IP video attendant station and two-way IP call station. The VOIP-200 Series Call Station interconnects with the AVM-1 (Grandstream GXV3275) IP video attendant station to provide a one-stop solution.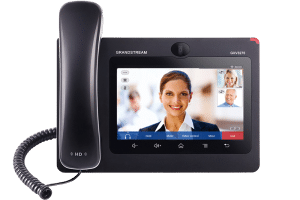 With the ability to connect to up to 30 VOIP-200 Series IP Call Stations, the AVM-1 can monitor and regulate entry points through the call stations using video and voice communications. The AVM-1 unit will receive basic factory pre-programing to integrate effortlessly with the VOIP-200 Series and includes technical support. Advanced telephony features (requires SIP-based PBX) include: forward, call park/pickup, shared-call- appearance (SCA)/bridged-line- appearance (BLA), virtual MPK, hot desking and server redundancy & failover.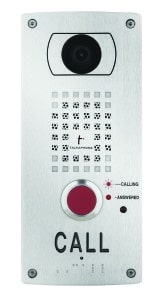 The VOIP-200 Series Call Station is built with IP66-rated, vandal resistant marine grade stainless steel. An additional Ethernet port is provided to support connection to other optional Ethernet devices. The call station also allows for remote software upgrades, configuration and monitoring. The unit offers exceptional sound clarity during two-way communication, and supports standard Session Initiation Protocol (SIP) through RFC 3261. The VOIP-200 is also available with an optional ONVIF-compliant, wide angle IP camera. Easily install at any access point to intelligently control customer or employee entry or exit from your facilities.
The joint VOIP-200 Series Call Station and AVM-1 IP Video Attendant Station deliver a comprehensive access control solution capable of integrating with existing unified communication systems, including Avaya Aura and Cisco Unified Communications Manager. The VOIP-200 call station can be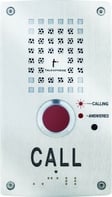 used as a multi-branch extension to monitor and communicate through an intertwined system that regulates and maintains schools, corporate facilities or parking lot entryways.
For more information please contact sales@talkaphone.com, or call us at 773-539-1100.