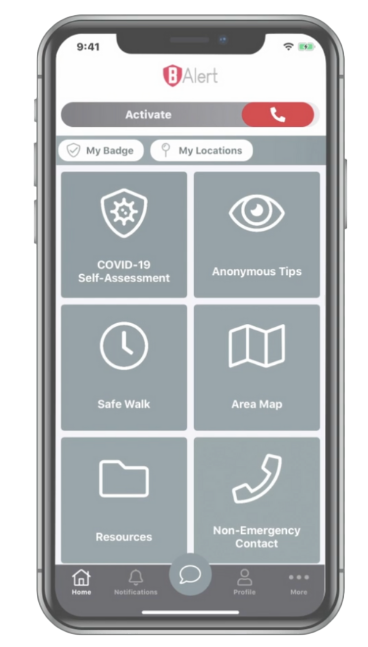 bAlert Personal Safety and Collaboration Solution
MODEL NO: • bAlert MNS
Talkaphone offers a new emergency communication platform providing a personal safety and mass notification solution when a critical event strikes. Click
here
for more information.
K-12: Protecting and preparing K-12 schools from daily risks and potential emergency situations without militarizing them
Higher Education: Adding a layer of protection for higher education students; enforcing Title IX compliance and brand perception
Healthcare: Empowering healthcare workers with a robust solution to protect against workplace violence
Corporate: Efficiently protecting employees and improving overall communication deficiencies
MORE ABOUT THIS PRODUCT
Talkaphone offers a new emergency communication platform providing a personal safety and mass notification solution when a critical event strikes. Click
here
for more information.
FEATURES AND BENEFITS
K-12: Protecting and preparing K-12 schools from daily risks and potential emergency situations without militarizing them
Higher Education: Adding a layer of protection for higher education students; enforcing Title IX compliance and brand perception
Healthcare: Empowering healthcare workers with a robust solution to protect against workplace violence
Corporate: Efficiently protecting employees and improving overall communication deficiencies
You've viewed - of - products