K-12
Protecting and preparing K-12 schools from daily risks and potential emergency situations without militarizing them.
Higher Education
Adding a layer of protection for higher education students. Enforcing Title IX compliance and brand perception.
Healthcare
Empowering healthcare workers with a robust solution to protect against workplace violence.
Corporate
Efficiently protecting employees and improving overall communication deficiencies.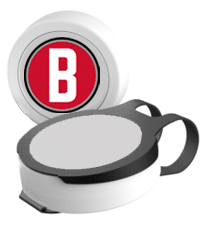 The bAlert Bluetooth Panic Button (BPB)
acts as an efficient and discreet way for users to communicate with emergency personnel. The button connects to a tablet or smartphone with a Mobile Safety App license via Bluetooth and can attach to a lanyard, keychain, or desk.
Intelligent Call Routing
Many organizations respond to life safety matters internally, especially if they have their own security personnel. If all calls are directly made to 911, the situation is no longer within their control. bAlert's intelligent call routing capabilities enable that control.
Emergency Response Teams
Teams will receive a notification through text or automated call when a Bluetooth Panic Button is activated from within a geofence. The text message notification will also provide the location of the user activating the Bluetooth Panic Button.
Bluetooth Panic Button Pairing
The BPB connects to a smartphone or tablet installed with the Mobile Safety App.
White Label
The bAlert Bluetooth Panic Button allows institutions to brand the BPB with their logo.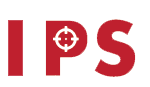 The Indoor Positioning System (IPS) is the location technology utilized by the Bluetooth Panic Button. The IPS can locate a panic button signal down to the floor and room number using existing Wi-Fi Access Points to obtain an accurate location with no additional hardware required.
bAlert Portal
The bAlert Portal is your all-in-one center for setting up and deploying all bAlert solutions. The cloud-based Portal is designed to be accessed from any internet-enabled device and can be deployed with no additional hardware.