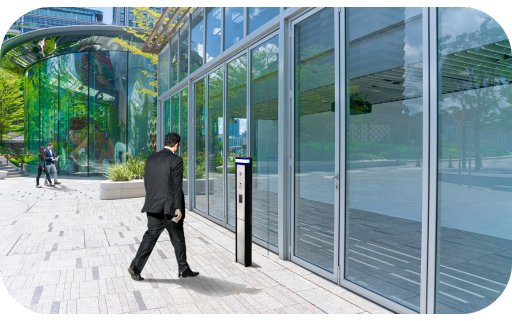 Keeping Workplaces Safe
Corporate facilities face a multitude of physical security concerns, from protecting the building's critical infrastructure to managing access to employees and visitors. Finding effective ADA-compliant access control, Area of Refuge and emergency communications solutions is crucial to ensuring the safety of office environments for all. In addition to communicating clear and consistent emergency preparedness instructions to workers, bolstering your facility's risk management plan includes considering all possible threats to the environment and implementing robust safety options to help reduce panic during a crisis.
As emergency communications technology has evolved, the push towards Voice over IP migration in office environments over the last decade has inspired Talkaphone's innovation in this area.
How Talkaphone Can Help
Talkaphone provides a wide variety of emergency communications and mass notification products, including our native Voice over IP line of products.

Whether indoors or outdoors, Talkaphone has the perfect communications solutions to keep your workplace environment secure.
Contact us to find the right solution for your facility needs.