K-12
Protecting and preparing K-12 schools from daily risks and potential emergency situations without militarizing them.
Higher Education
Adding a layer of protection for higher education students. Enforcing Title IX compliance and brand perception.
Healthcare
Empowering healthcare workers with a robust solution to protect against workplace violence.
Corporate
Efficiently protecting employees and improving overall communication deficiencies.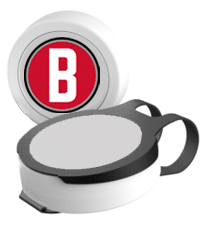 The bAlert Bluetooth Panic Button (BPB)
acts as an efficient and discreet way for users to communicate with emergency personnel. The button connects to a tablet or smartphone with a Mobile Safety App license via Bluetooth and can attach to a lanyard, keychain, or desk.
Better Information
With the CPB event tiles, security personnel has a clear idea of the type of situation before they arrive on the scene.
Remotely Managed
CPBs are downloaded, installed, tested, and repaired from the cloud–software updates are automatic.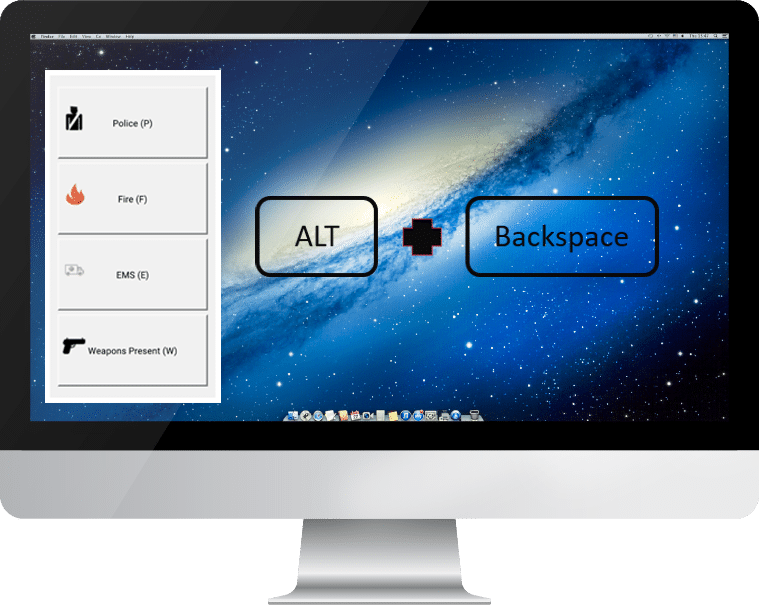 Configurable
Admins have a virtually limitless variety of communication options to activate when the CPB is used.
More Discreet
CPBs can be installed on desktops—allowing users to discreetly signal for emergency assistance. Users press Alt + Backspace on their keyboard or double-click the system tray icon.
The bAlert Computer Panic Button (CPB) is activated by double-clicking the icon or using a hotkey on a desktop computer. The information and location details of the panic signal are sent to the Portal and the Emergency Response Team.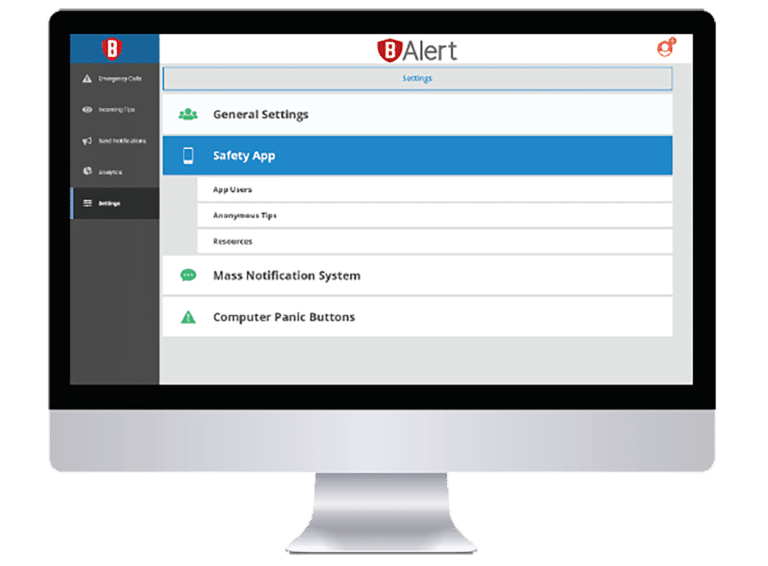 bAlert Portal
The bAlert Portal is your all-in-one center for setting up and deploying all bAlert solutions. The cloud-based Portal is designed to be accessed from any internet-enabled device and can be deployed with no additional hardware.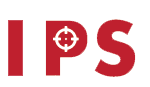 The Indoor Positioning System (IPS)
The location technology utilized by the Computer Panic Button. The IPS can locate a panic button signal down to the floor and room number using existing Wi-Fi Access Points to obtain an accurate location with no additional hardware required.
Ready to install the bAlert Computer Panic Button? Get in touch to discuss the bAlert safety platform.