The bAlert Mass Notification System

can send notifications from any device to 11 different platforms such as text messages, emails, social media, and WEBS-enabled Talkaphone Emergency Call Stations. The MNS also includes a community feedback board that provides two-way communications to users. You can also configure an MNS message to prompt recipients to respond to the questions, "are you okay" or "do you need help" which displays on the portal.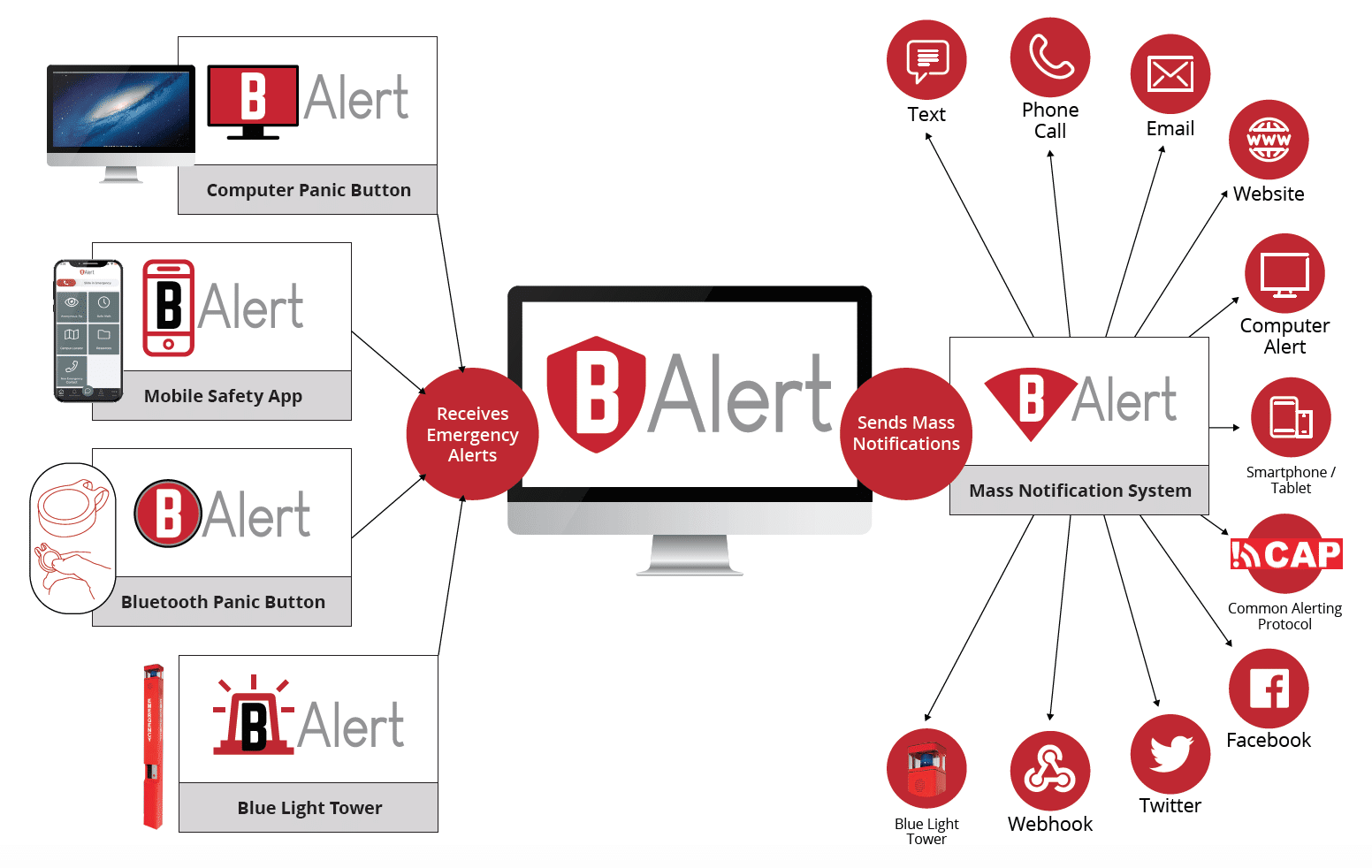 Simple
From the Portal, you can create a new notification In just three steps by selecting method, recipients, and message. Or choose from a saved notification.
Easy to Use
MNS is an easy-to-use and reliable notification platform that allows users to promptly send targeted alerts to any number of groups.
Multiple Platforms
MNS users can send to 11 different platforms and the Community Feedback Board provides 2-way communication capabilities.
Send From Anywhere
MNS users can send from any device and from anywhere in the world 24x7x365.

Talkaphone Integration
Talkaphone's new bAlert solution integrates with our world-class Blue Light Towers. When the mass notification system is activated, the audio will be sent to WEBS® enabled Blue Light Towers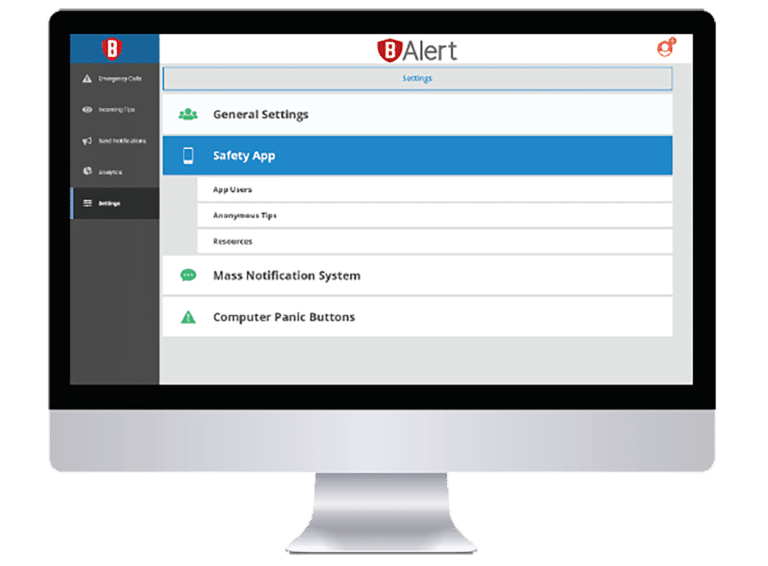 bAlert Portal
The bAlert Portal is your all-in-one center for setting up and deploying all bAlert solutions. The cloud-based Portal is designed to be accessed from any internet-enabled device and can be deployed with no additional hardware.
Ready to install the bAlert Mass Notification System? Get in touch to discuss how the bAlert platform can help you reach your goals.