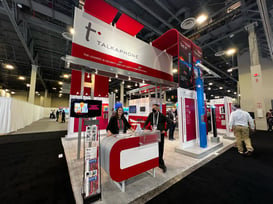 With ISC West 2023 in our rearview mirror, the Talkaphone team is reflecting on the great connections we made at the show and all the wonderful people we had the pleasure of meeting.
Back in action with a 600 square foot exhibit space, we demoed our extensive product line - from our signature blue light phone towers and VIA access control pedestals to our Area of Refuge solutions and new Emergency Communication System Monitor for Area of Refuge and IP-based blue light call stations.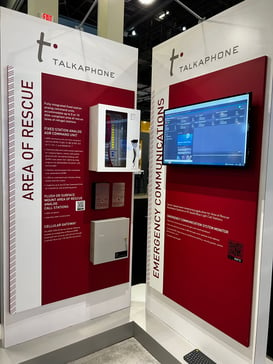 The Talkaphone team members in attendance included:
Steve Johnson

- President and CEO

Alex Papadatos

- Engineering Manager

Nicole Wehner

- Regional Sales Manager, East Coast

Mikki Rosenberg

- Regional Sales Manager, West Coast and International

Tim Garrett

- Regional Sales Manager, Central

John Rounds - Senior Systems Analyst

Jyoti Mandalia - Product Architect, Software

Nadine Blanpied - Marketing Manager
Thank you to everyone who stopped by the booth to say hello, meet the team and grab some of our fun giveaways. See you again next year!