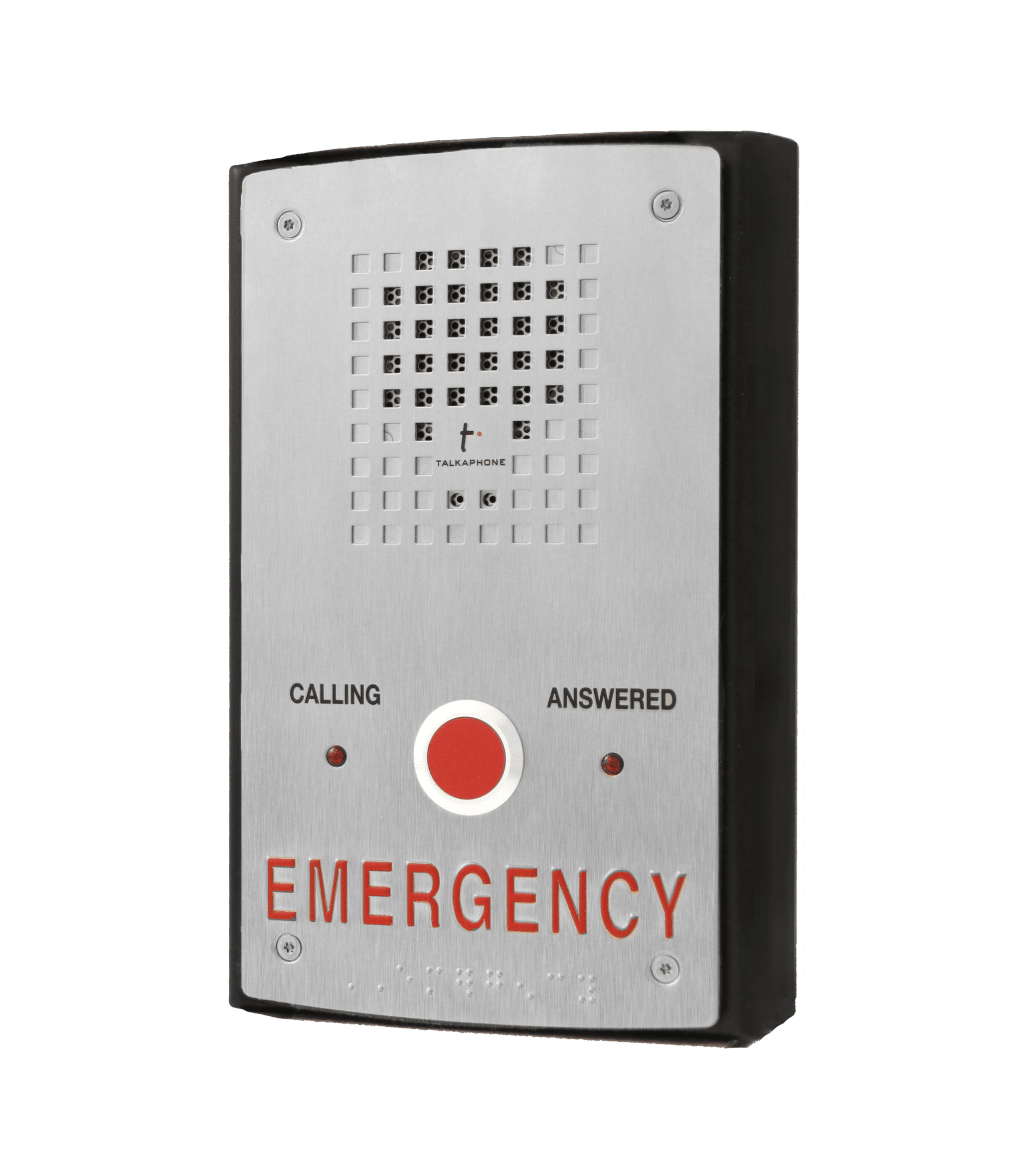 ETP-120E
Indoor-rated Analog Call Station with "EMERGENCY" Button/Signage
THE ETP-120 Series is an indoor, hands-free analog call station for use in locations such as: elevators, stairwells, indoor controlled access areas, senior citizen housing, and correctional facilities.
Request A Quote
Features and Benefits
Vandal resistant stainless steel faceplate and metal button

Connects via analog phone lines or analog PBX extension lines

Phone line powered: no power supply or battery backup needed

Push button once to call, then speak hands-free

Two (2) LED indicators for hearing impaired (calling, answered)

Built-in auto-dialer can dial up to five (5) numbers. If first number does not answer or is busy, dials second number. If second number does not answer or is busy, dials third number and so on.

Auto-answer on inbound calls allows security to monitor and initiate calls with the call station

Automatically inform attendant of the location of call station through recorded message that plays at the beginning of the call.

Compatible with ETP-TAL (optional) polling and call identification system.

One (1) built-in relay input

Optional relay output

Available in a variety of languages
Request A Quote
Fill out the form below to start the conversation about your next project!
Related Products
Access Control
Elevator Phones