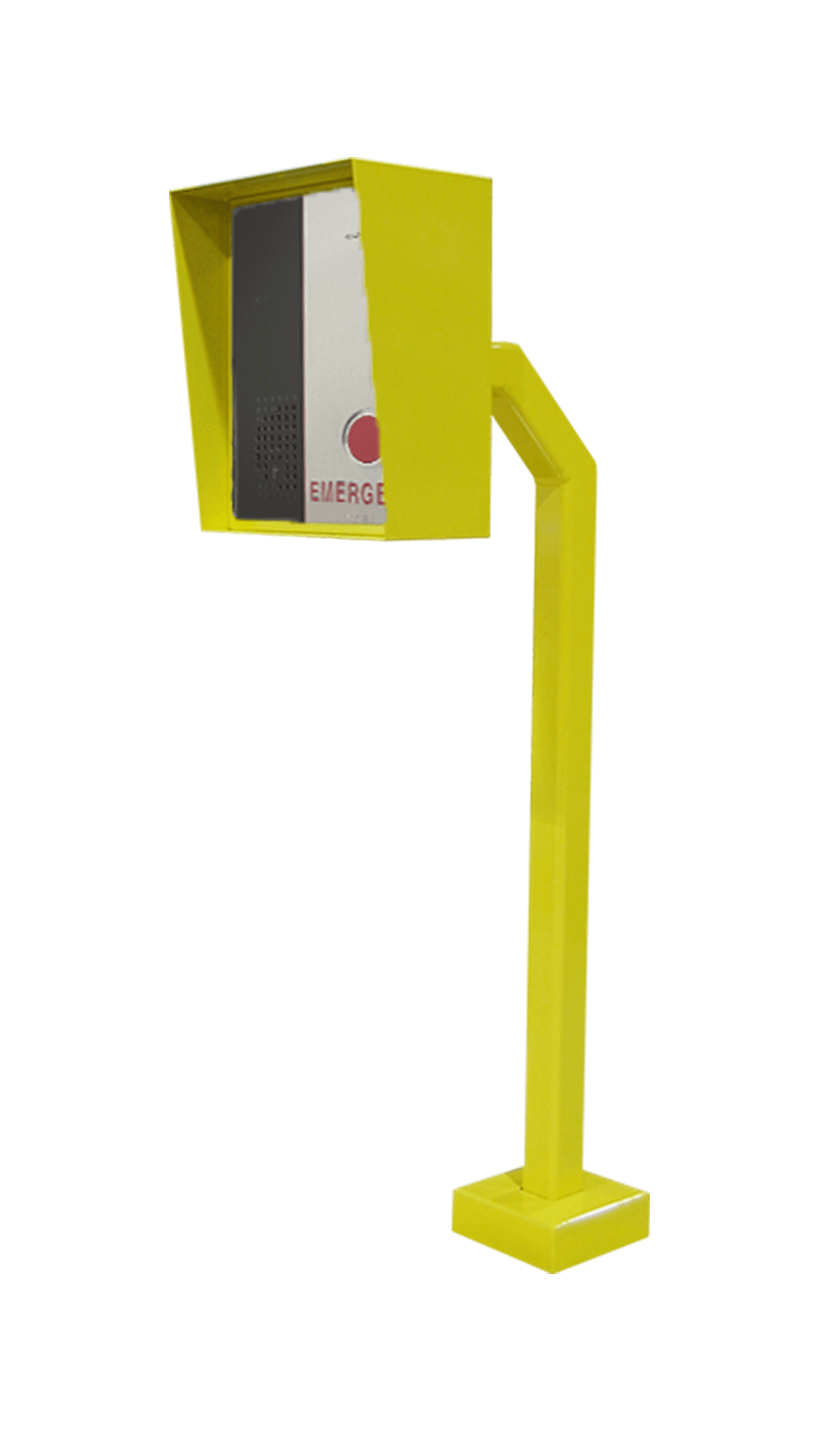 ETP-GP-C
Car Height Gooseneck Pedestal Mount
Car height mounted housing
Ideal for drive-up applications
Parking access control and entry
Freestanding Gooseneck Pedestal allows an Emergency / Information or Access phone to be mounted at car height practically anywhere. The gooseneck pedestal is ideal for drive-up applications including garage access control and entry.
Request A Quote
Features and Benefits
Constructed of vandal resistant 1/8" thick steel

Mount any Talkaphone surface mount with any emergency phone

Standard pedestal is painted safety yellow

Available in custom colors as model ETP-GP-C-CC


Request A Quote
Fill out the form below to start the conversation about your next project!