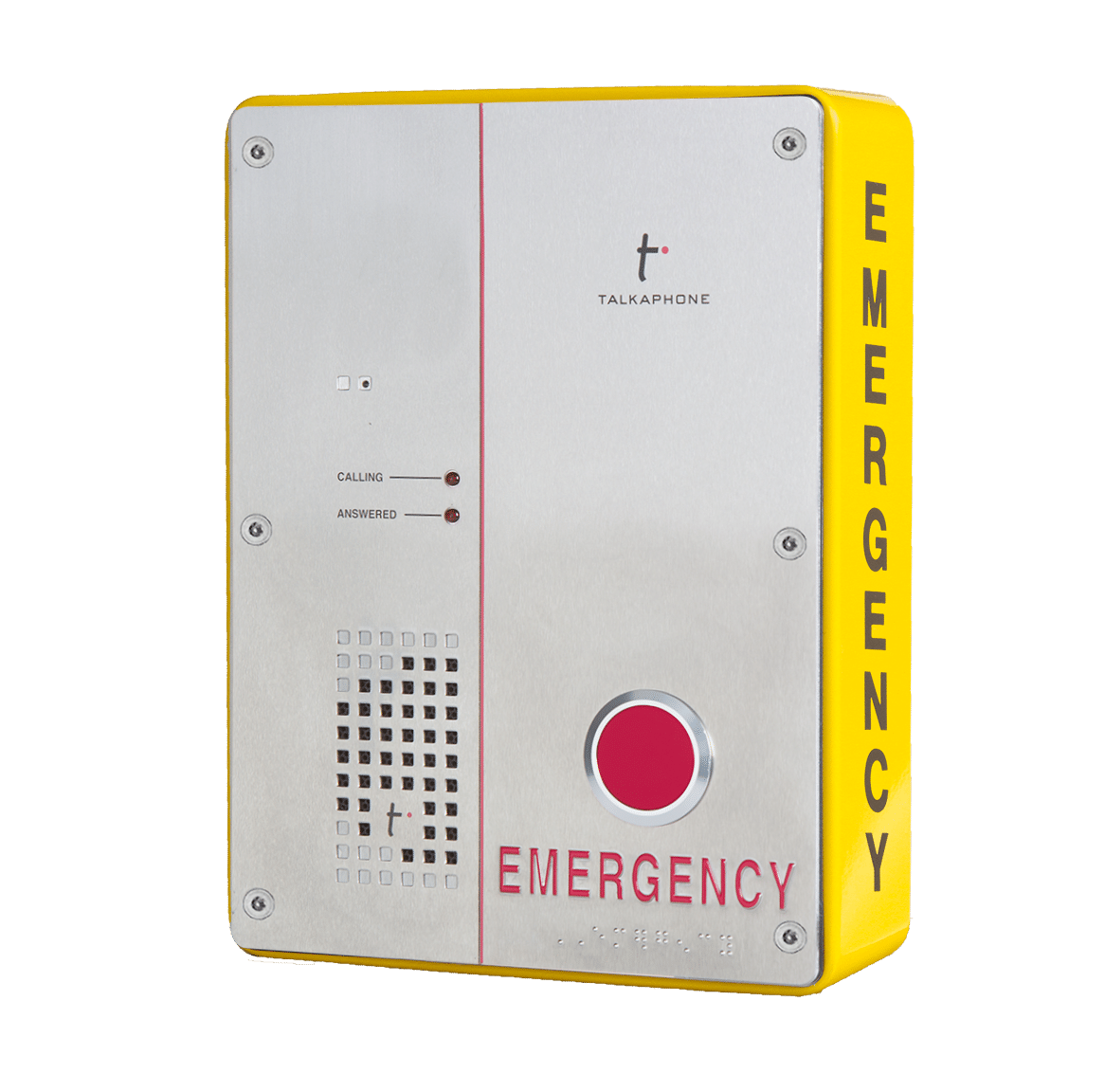 ETP-SM-1
Surface Mount for 500 Series and 600 Series Call Stations
Durable housing for mounting a call station outdoors on a wall, pole, or kiosk
Slim design hugs faceplate for optimal space saving
16GA (.0625 in.) stainless steel
Designed to mount any Talkaphone flush mount call station indoors or outdoors and identify the location of a call station with high reflective lettering on both sides. The unit is constructed of durable stainless steel, capable of withstanding harsh environments.
Request A Quote
Features and Benefits
Durable housing for mounting a call station outdoors on a wall, pole or kiosk

Slim design hugs faceplate for optimal space saving

16GA (.0625 in.) stainless steel

Vandal-resistant stainless steel construction

Designed to resist extreme weather conditions

A variety of signage, graphics and color choices are available

Request A Quote
Fill out the form below to start the conversation about your next project!
Related Products
Blue Light Phones
Access Control