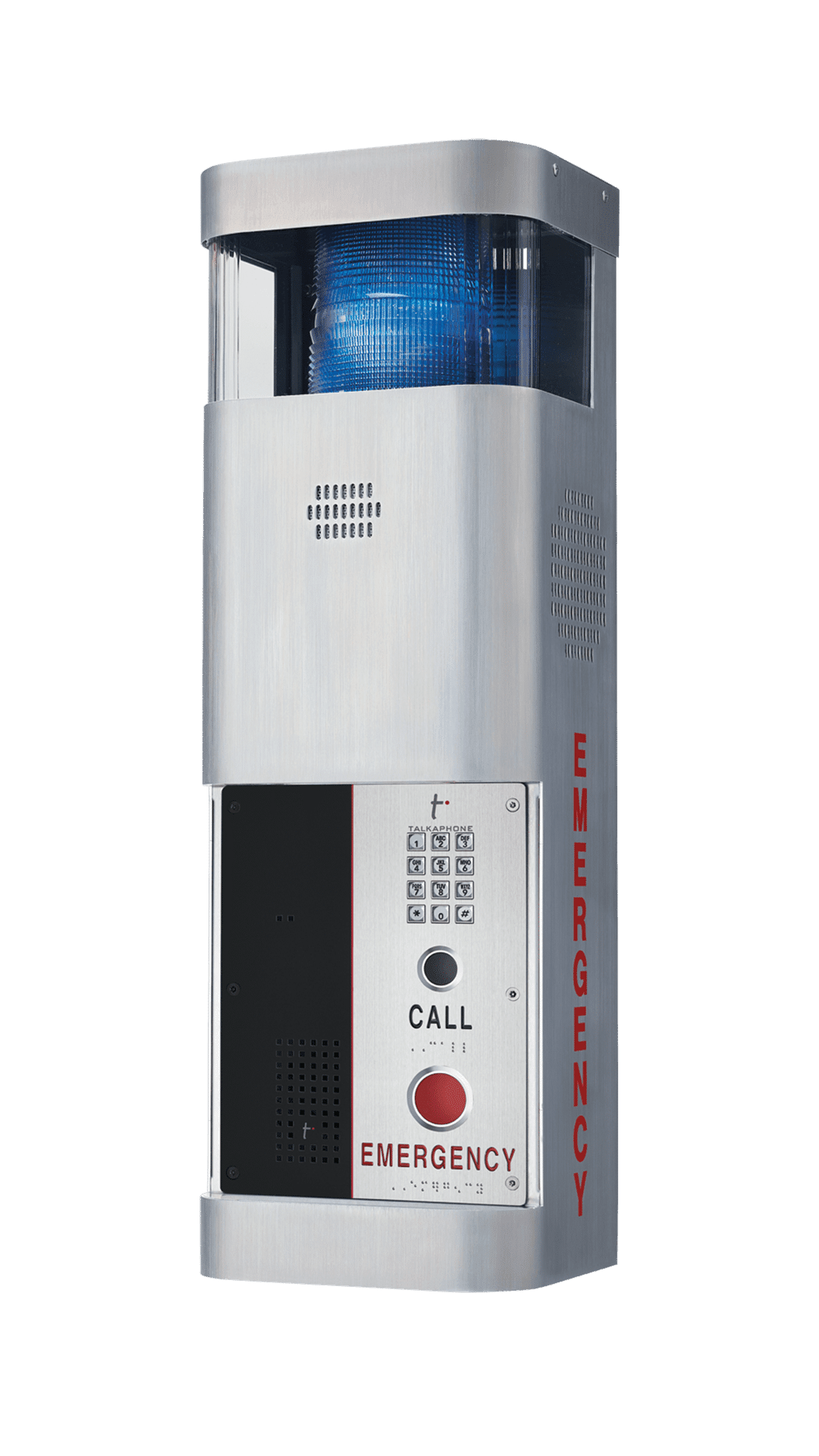 WEBS-WM
Wall Mount Blue Light Station with WEBS®
Talkaphone's WEBS-WM Wall Mount Emergency Phone Station is an ideal security solution for remote and high-risk areas where wide-area audio broadcast is desired. The unit can be used as part of the Talkaphone's Wide-Area Emergency Broadcast System (WEBS®) to notify large masses of people of an event with an intelligent message.
Request A Quote
Features and Benefits
Send live or prerecorded audio messages through WEBS Contact® Mass Notification platform

Concealed high-power side speakers provide 180°coverage

Attention-getting LED Blue Light is included and mounted inside a polycarbonate housing. The LED Blue Light is continuously lit and flashes for duration of a call when EMERGENCY button is pressed to draw attention to the unit.

Emergency Phone faceplate is illuminated at all times by an LED Panel Light

Vandal-resistant stainless steel construction

Designed to resist extreme weather conditions

A variety of signage, graphics and color choices are available

ADA-compliant
Request A Quote
Fill out the form below to start the conversation about your next project!
Related Products
Blue Light Phones
Mass Notification