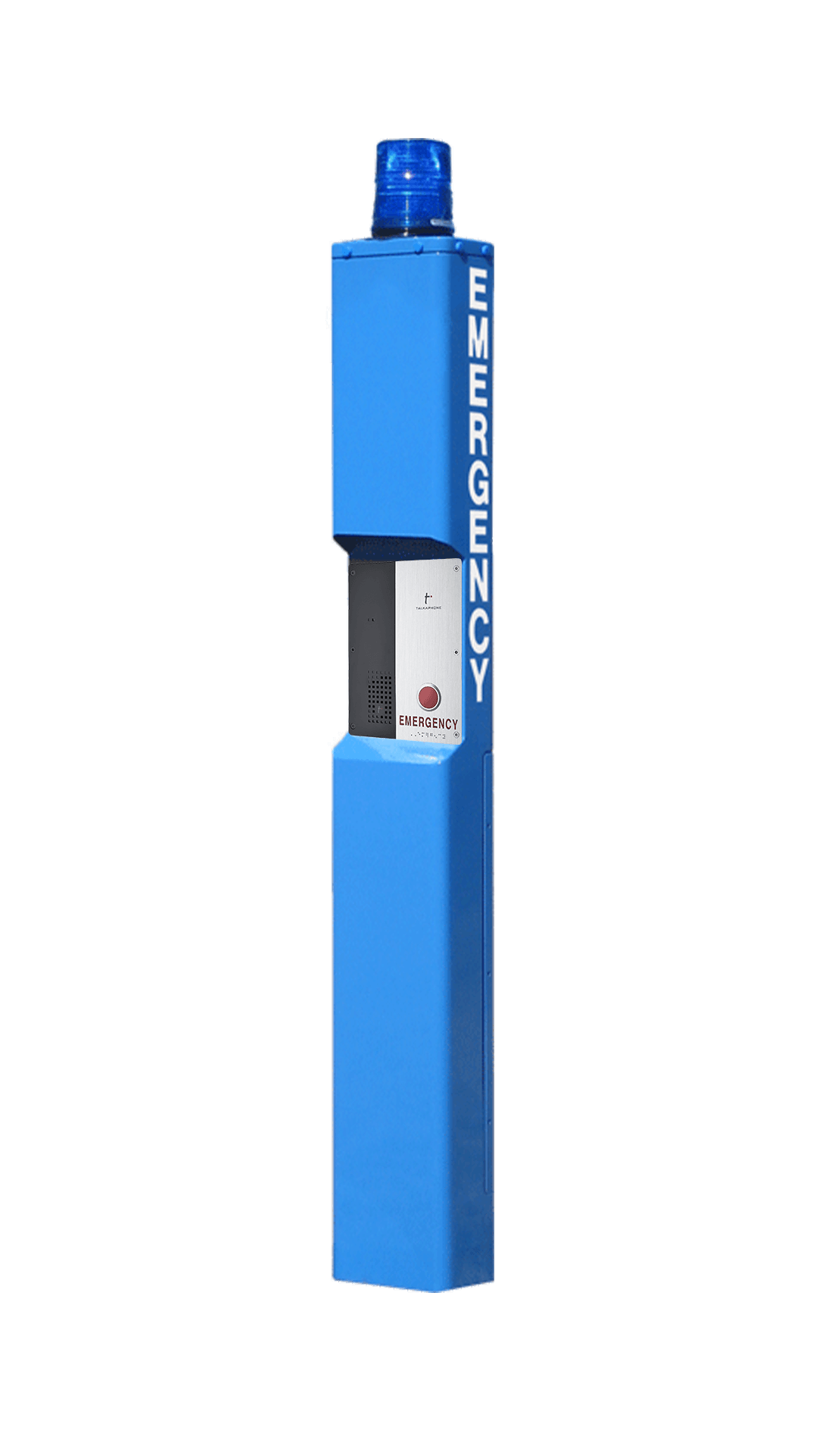 ETP-MTE-72
ECO Tower - Aluminum Blue Light Call Station Tower (72-inch)
The ECO TOWER™ emergency phone tower combines economy and ecology into one stylish product. Durable yet lightweight, this aluminum tower stands six feet tall. An always-lit LED Blue Light mounted atop the tower provides high visibility and gives passers-by a sense of security.
Request A Quote
Features and Benefits
Light weight aluminum construction for reduced ecological footprint and one-person installation

Durable, multilayer powder coating achieves near-zero waste and VOC (volatile organic compound) emissions

Modular construction allows for easy upgrades

Optional internal mounting plates and shelves provide clean mounting solutions for accessories

Emergency Phone is illuminated at all times by an LED Panel Light

Vandal-resistant and designed to resist extreme weather conditions

A variety of signage, graphics and color choices are available

ADA-compliant

Request A Quote
Fill out the form below to start the conversation about your next project!