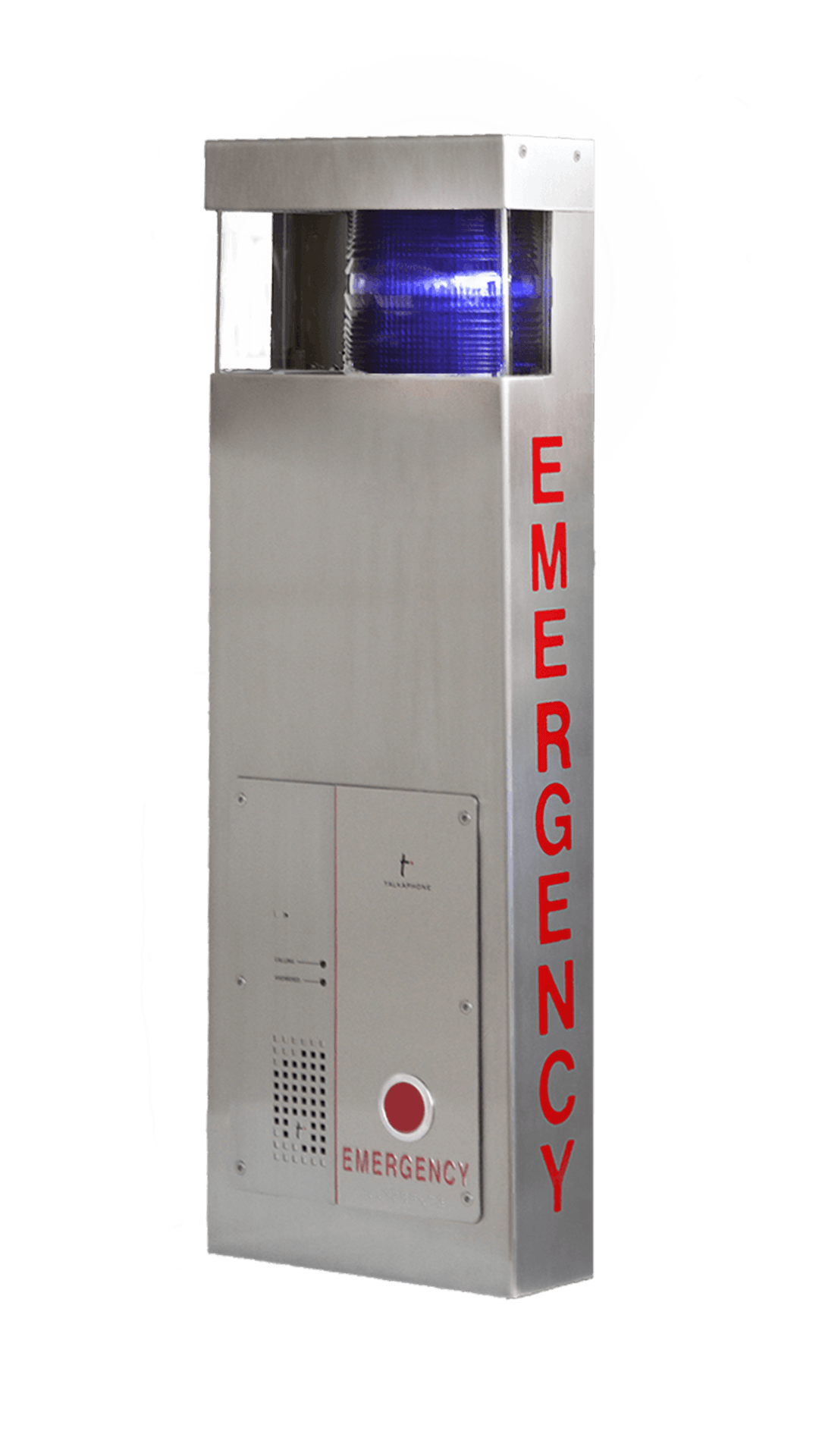 ETP-WMSE
Low Profile Economy Wall Mount for Blue Light Call Stations
Economy version low profile wall mount
Same durability with stainless steel construction
Protective polycarbonate housing
Talkaphone's ETP-WMSE Economy Low Profile Wall Mount is an ideal security solution for remote and high-risk areas. The economy version of the low profile wall mount unit offers the same durability with stainless steel construction and a protective polycarbonate housing. An always-lit LED blue light provides high visibility and gives passers-by a sense of security. Patrons can call emergency personnel with a simple push of a button. At the same time, the LED blue light begins to flash, attracting attention to the location.
Request A Quote
Features and Benefits
Attention-getting LED blue light is included and mounted inside a polycarbonate housing. The LED blue light is continuously lit and flashes for the duration of a call to draw attention to a unit when "EMERGENCY" button is pressed

Vandal-resistant marine grade 316 stainless steel construction

Designed to resist extreme weather conditions

A variety of signage, graphics, and color choices are available

Easily mount any flush mounting Talkaphone ETP-400 Series, ETP-500 Series, VOIP-500 Series, or VOIP-600 Series Emergency/Information Phone into the unit (sold separately)

ADA-compliant

Request A Quote
Fill out the form below to start the conversation about your next project!