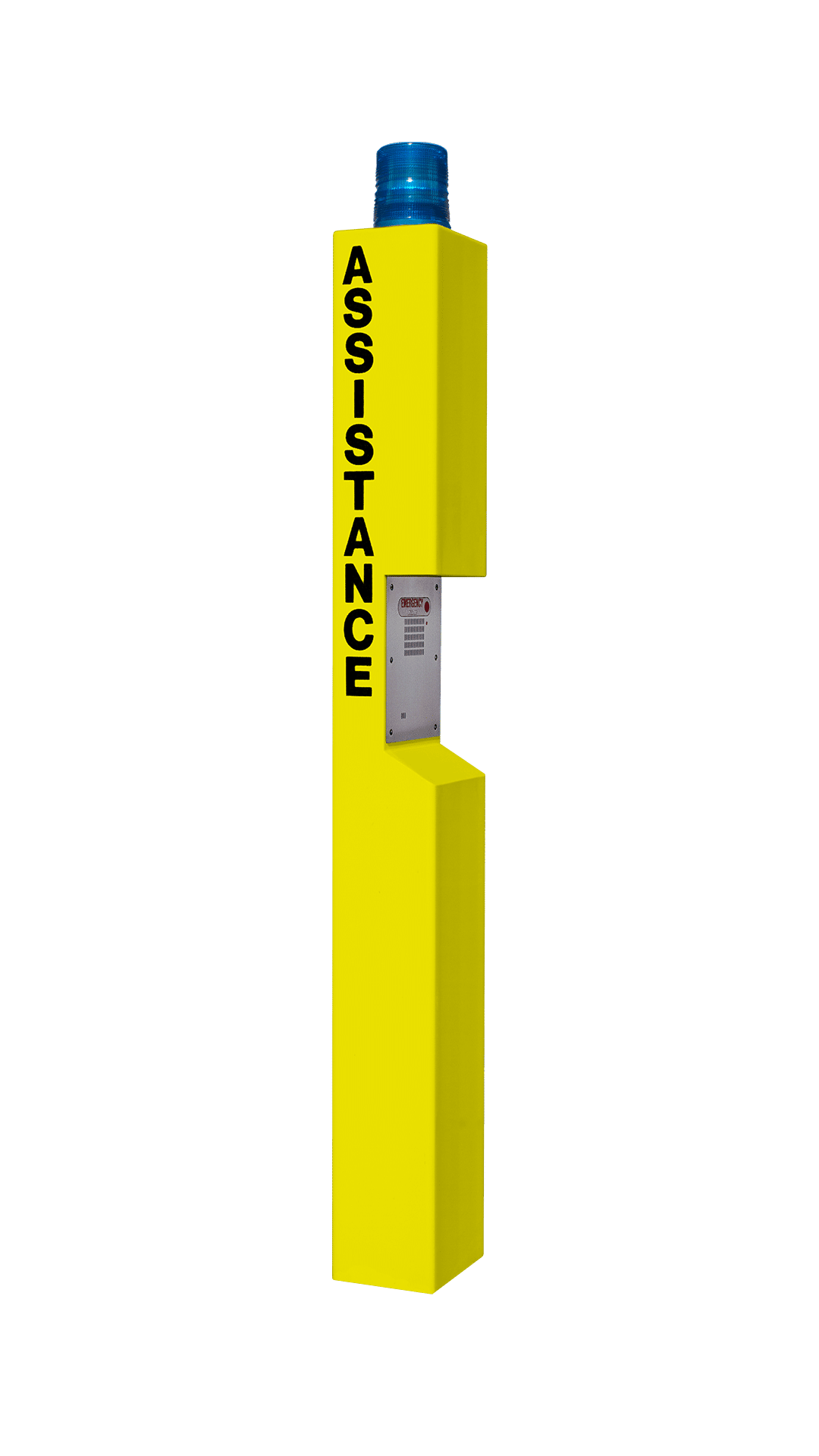 ETP-MT-72
72-inch Blue Light Tower
Talkaphone's ETP-MT-72 Emergency Phone Tower is a shorter version of the ETP-MT Emergency Phone Tower, standing at six feet high. An always-lit LED Blue Light mounted atop the tower provides high visibility and gives passers-by a sense of security. Patrons can call emergency personnel with a simple push of a button. At the same time, the LED Blue Light begins to flash, attracting attention to the location. The Emergency Phone faceplate is illuminated at all times for clear visibility during the night.
Request A Quote
Features and Benefits
Attention-getting LED Blue Light is included and mounted atop the unit. The LED Blue Light is continuously lit and flashes for duration of a call when EMERGENCY button is pressed to draw attention to the unit

Emergency Phone faceplate is illuminated at all times by an LED Panel Light

Vandal-resistant structure and coating designed to resist extreme weather conditions

A variety of signage, graphics and color choices are available

Easily mount any Talkaphone ETP-400 Series or VOIP-500 Series Emergency/Information Phone into the unit (sold separately)

ADA-compliant
Request A Quote
Fill out the form below to start the conversation about your next project!