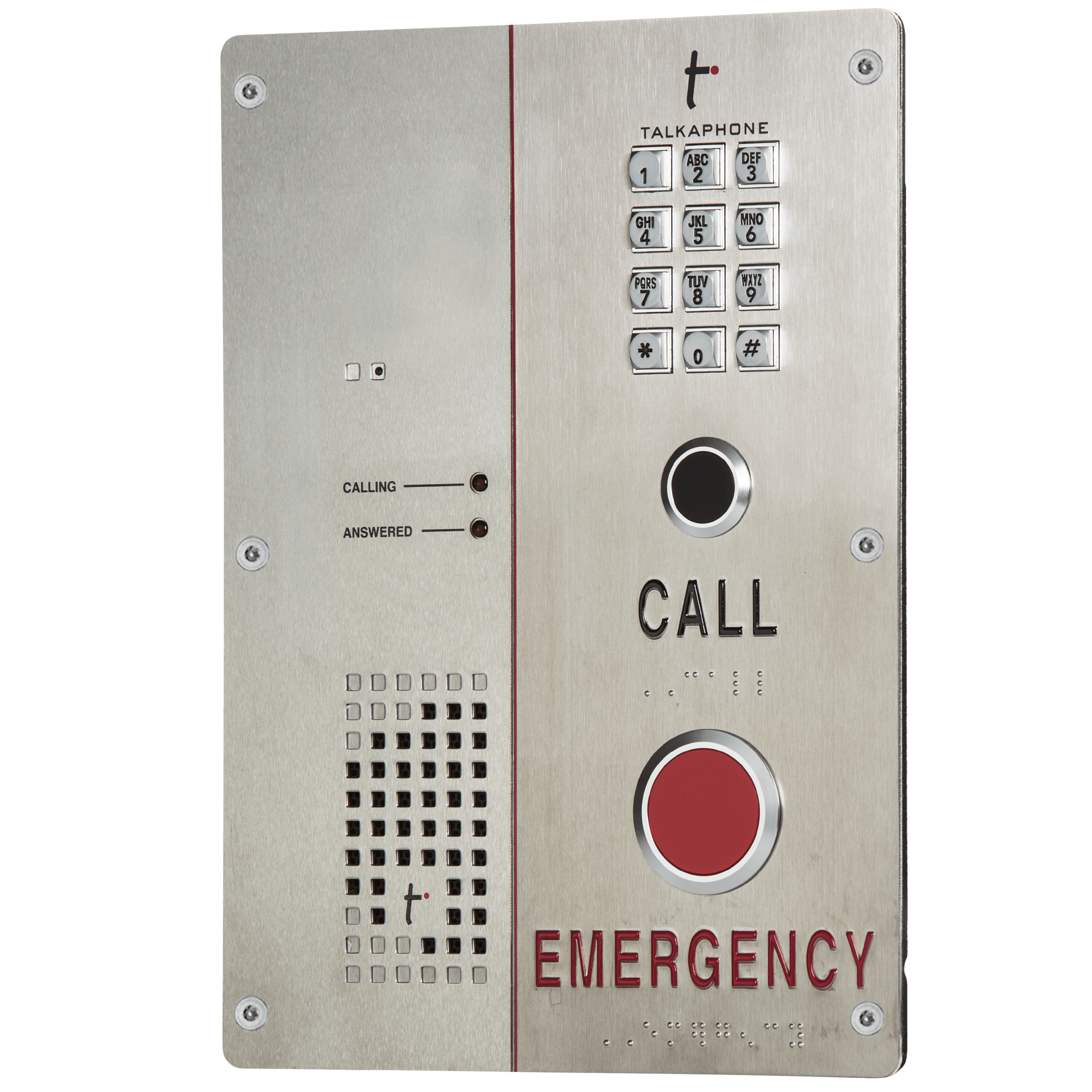 ETP-500ECK
ETP-500 Series Analog Call Station with "EMERGENCY" Button/Signage and "CALL" Button/Signage with Keypad
ETP-500 Series outdoor-rated, ADA-compliant hands-free call stations go beyond emergency communications with a clean and simple interface, 316 marine grade stainless steel and are IP66 water rated for harsh environments.
Request A Quote
Features and Benefits
Two (2) LED indicators for hearing impaired (CALLING and ANSWERED)

Ability to playback a prerecorded message with location information at the beginning of a call

Vandal resistant 316 marine grade stainless steel faceplate with metal EMERGENCY button in red and metal CALL button in black

Press red EMERGENCY button to autodial up to two (2) numbers. If first number doesn't answer or is busy, dials second number.

Press black CALL button to receive dial tone (i.e. bring off-hook) and use keypad to dial authorized phone numbers or extensions

Phone line powered: no power supply or battery backup needed

Circuit board is conformally coated for protection

Auxiliary outputs to integrate with CCTV, LED Blue Light, and other devices

Auxiliary input can be enabled with available ETP-AUXIN-KIT. Contact Talkaphone to request a kit at no charge.
Request A Quote
Fill out the form below to start the conversation about your next project!