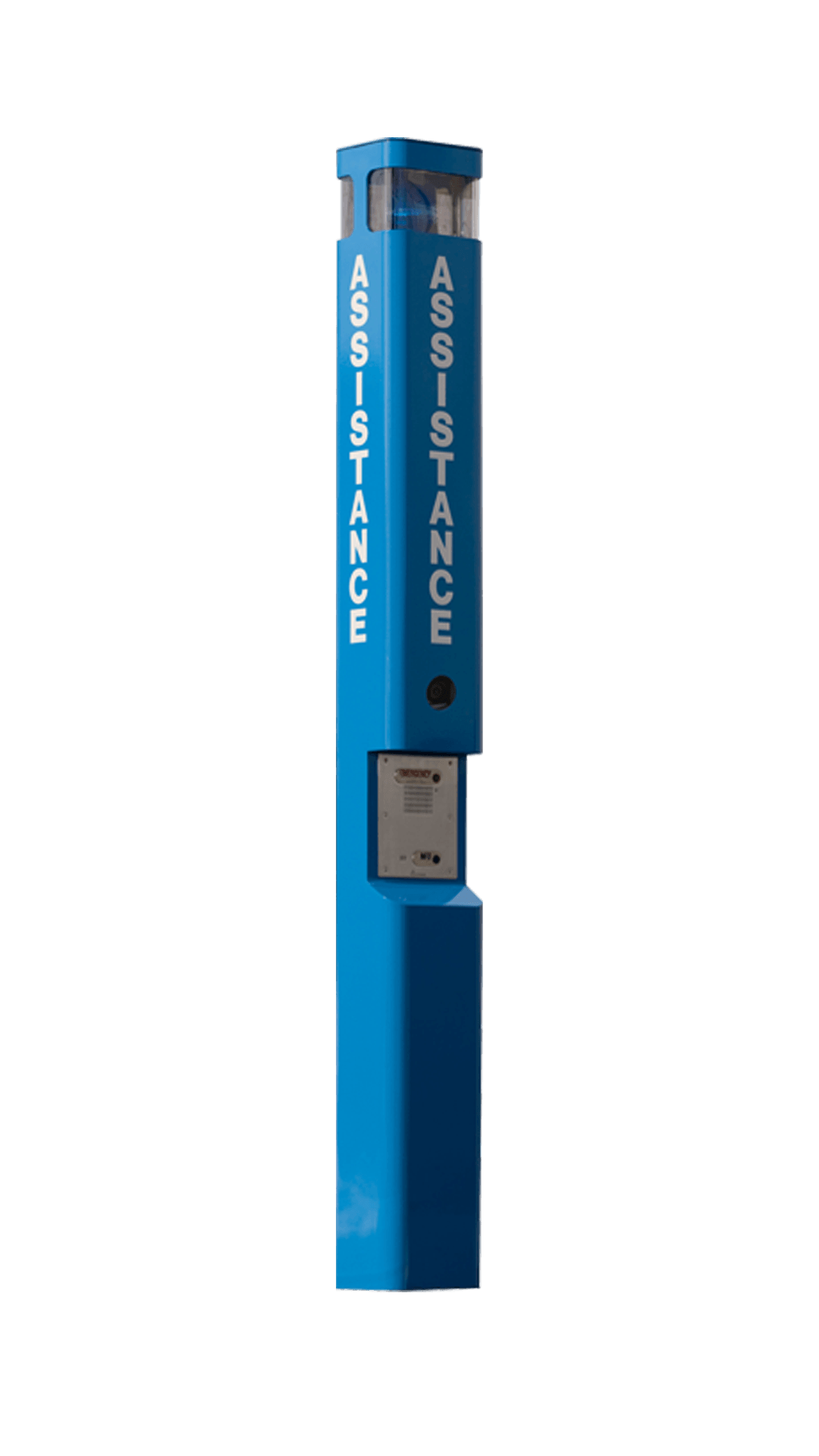 ETP-MT/R-OP2
Radius Blue Light Tower, Fixed Camera Ready
Talkaphone's ETP-MT/R OP2 Emergency Phone Tower is an ideal security solution for remote and high-risk areas. Standing over nine feet tall, this vandal-resistant tower serves as a great deterrent to crime. An always-lit LED Blue Light mounted atop the tower provides high visibility and gives passers-by a sense of security. Emergency call can be placed with a simple push of a button. At the same time, the LED Blue Light begins to flash, attracting attention to the location. The Emergency Phone faceplate is illuminated at all times for clear visibility during the night.
Request A Quote
Features and Benefits
Fixed CCTV camera can be installed inside the tower above the phone's faceplate, giving an operator a clear view of the caller

Attention-getting LED Blue Light is included and mounted atop the unit. The LED Blue Light is continuously lit and flashes for duration of a call when EMERGENCY button is pressed to draw attention to the unit

LED Blue Light is housed in a protective polycarbonate housing (except OP4, OP5)

Emergency Phone faceplate is illuminated at all times by an LED Panel Light

Vandal-resistant structure and coating designed to resist extreme weather conditions

A variety of signage, graphics and color choices are available

ADA-compliant
Request A Quote
Fill out the form below to start the conversation about your next project!