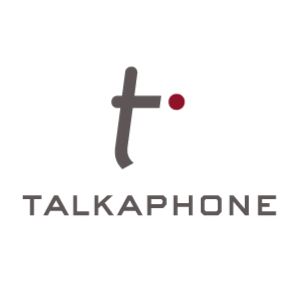 VOIP-500EI
VOIP-500 Series IP Call Station with "EMERGENCY" Button/Signage and "INFO" Button/Signage
Intelligible audio paging, silent monitoring and advanced self-diagnostic and reporting features
Configuration and firmware upgrades through Web GUI
Supports standard SIP protocol
VOIP-500 series outdoor-rated, ADA-compliant hands-free Voice over IP (VoIP) Call Stations go beyond emergency communications with intelligible audio paging, silent monitoring and advanced self-diagnostic and reporting features.
Request A Quote
Features and Benefits
Exceptional sound clarity during conversation (over 90dB, configurable) and paging (over 100dB, configurable)


Unit can be paged remotely as part of Talkaphone's Wide-Area Emergency Broadcast System (WEBS®) or by placing a call into the unit

Ethernet connectivity and full IP compatibility with existing routers and LAN infrastructure

Additional Layer 2 switch Ethernet port to connect other devices (e.g. IP Video Cameras)

Supports standard SIP protocol

Configuration and firmware upgrades through Web GUI

Power over Ethernet (PoE, 802.3af), 12V DC, 24V AC/DC

Raised letter and Braille signage for ADA compliance

Vandal resistant marine grade stainless steel faceplate

Two LED indicators for hearing impaired (call placed, call received)

Built-in auto-dialer can dial six numbers: if first number doesn't answer or is busy, dials next number

Auto-answer allows security to monitor and initiate calls with the unit

Automatically inform the attendant of an emergency phone location via recorded message

Auxiliary inputs and outputs to integrate with CCTV, LED Blue Lights, Scream Alert®, Gates and other Access Points

Self-diagnostic testing of built-in buttons, microphone and speaker on schedule and fault reporting


Request A Quote
Fill out the form below to start the conversation about your next project!