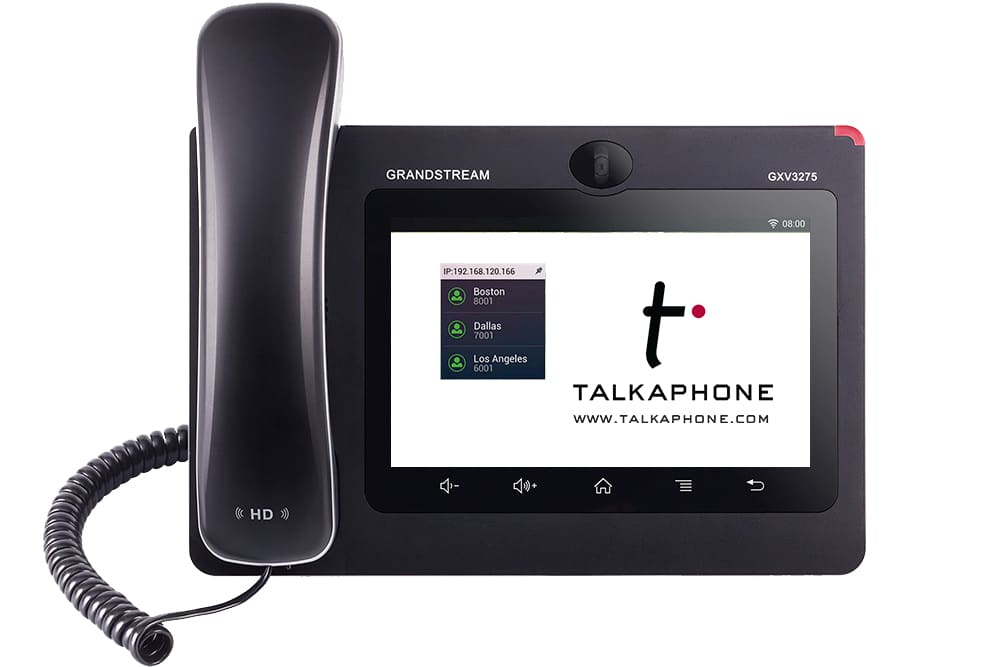 AVM-1
IP Video Attendant Phone
Supports up to thirty (30) VOIP-200 Series IP Call Stations
Integrated system with VOIP-200 and AVM-1 attendant station
Head-end for monitoring access to facilities
Talkaphone's AVM-1 IP Video Attendant Station creates a seamless integration between VOIP-200 Series Compact IP Call Stations and the attendant station. Multiple call stations can be connected to multiple master stations to create a robust access control system.
Request A Quote
Features and Benefits
Unit receives a basic pre-program to integrate easily with Talkaphone VOIP-200 series and includes technical support

Basic telephony features include: hold, transfer, call waiting and call history

Advanced telephony features (requires SIP-based PBX) include: forward, call park/pickup, 6-way audio conferencing, shared-call-appearance (SCA)/bridged-line-appearance (BLA), virtual MPK, boss-secretary virtual button, hot desking, flexible dial plan and server redundancy and failover

Also featured: flexible dial plan, personalized music ringtones, downloadable phonebook and personalized music ringtones

Supports up to 30 VOIP-200 Series IP Call Stations

Request A Quote
Fill out the form below to start the conversation about your next project!
Related Products
Access Control
Blue Light Phones