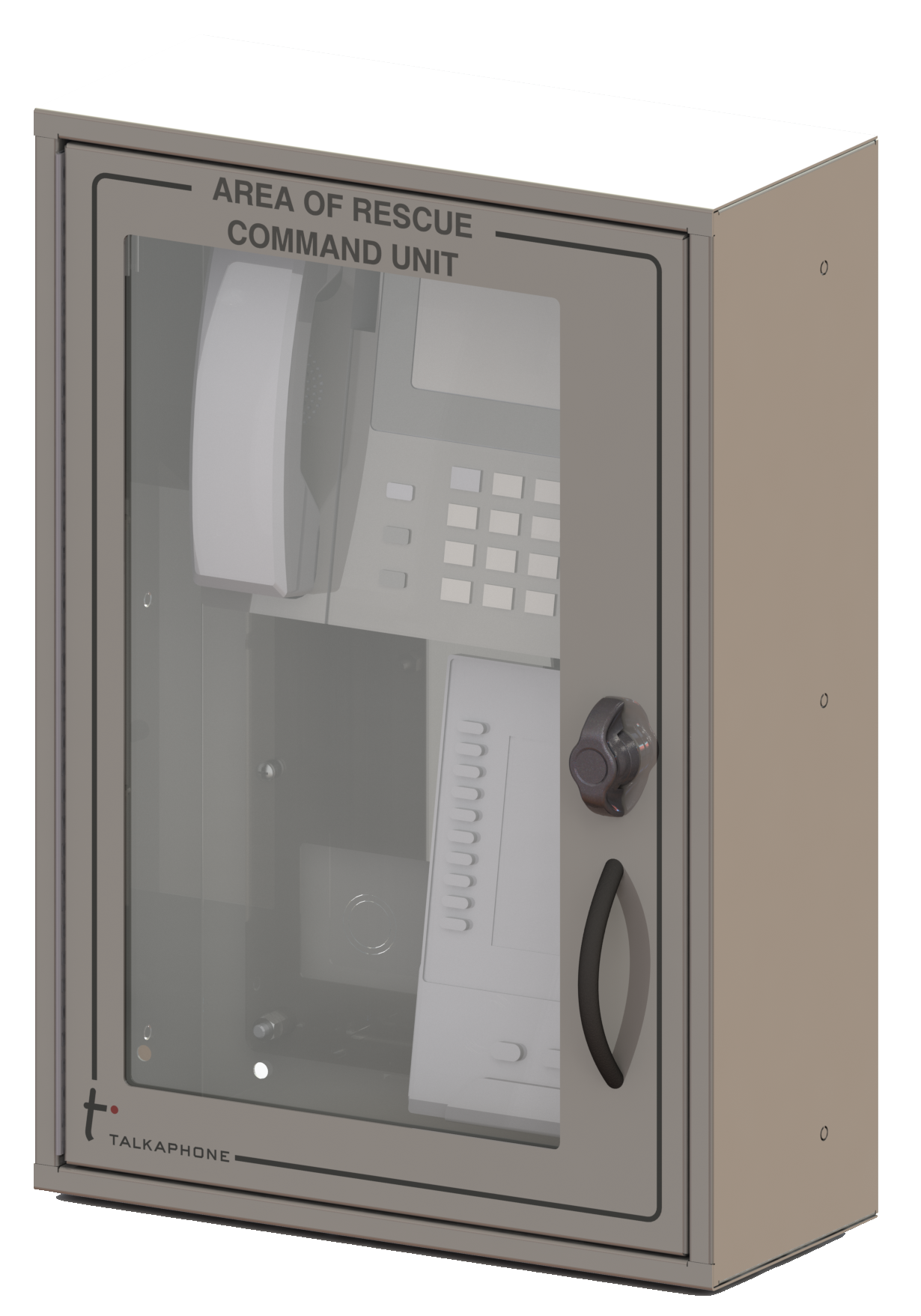 AOR-IP-40-CU
Area of Rescue 40-Station IP Command Unit
The AOR-IP-40 Command Unit is an IP-based system accommodating up to 40 ADA-compliant area of rescue IP call stations. The system offers the capability for multiple IP command units, on-and off-premise communication, and IP network supervision.
Request A Quote
Features and Benefits
Connect IP Call Stations, IP Command Units, and IP Supervisor to a Local Area Network (LAN)

Available IP Supervisor automatically and continuously monitors for network pathway integrity between the IP Call Stations and IP

Command Unit(s). If the network is down or if a network pathway is compromised, a contact closure is provided.

IP Command Unit provides both an LCD and keys with LEDs to indicate IP Call Station line status (i.e. idle, ringing, or busy)

Included Uninterruptible Power Supply (UPS) provides power backup in the event of a power source failure

IP Command Unit can be either surface or flush-mounted. Optional trim ring is available.
Request A Quote
Fill out the form below to start the conversation about your next project!